Range Rover Evoque is the latest offering that jumps on to the crossover band wagon and does it in its unique style. If you are having serious problems with its remarkable power unit then you are at the right place. Royal Rebuilds stock robust and reliable used and refurbished Range Rover engines at our workshop. If for any given reason, we do not have a Range Rover Evoque engine available in our stock. We promise to rebuild your existing Range Rover Evoque engine to the highest of standards that it would work just like a new engine.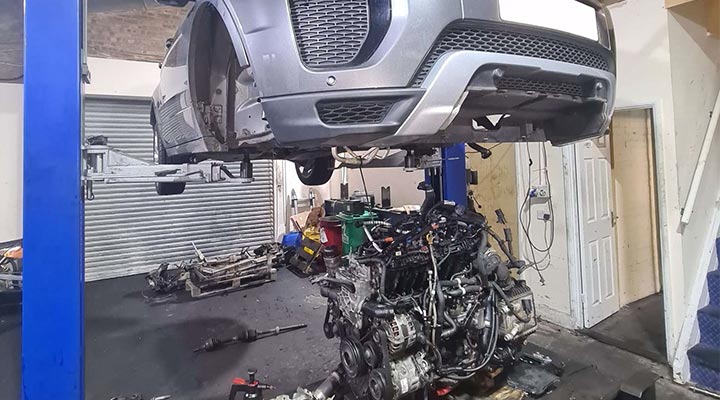 Range Rover Evoque, A Rare Crossover
In the world of subcompact luxury crossover SUVs, where every offering just looks like a beefed-up version of their estate cars. Range Rover Evoque does it in its own way. Considered to be the smallest Range Rover of all times it's not actually that small.
Range Rover Evoque packs all the perks of its bigger and more luxurious siblings while providing slick and modern exterior. Powered by a 2.0 petrol or diesel engine, this vehicle is brisk enough to hold its own. Plug in hybrid is the real surprize package with 0-60 in just 6.1 seconds and delightful fuel average.
The interior is one of the best in business. You get a perfect seating position for driver and 12 way electrically adjustable front seats that can be heated. A 10-inch infotainment screen that literally controls everything. All in all, the interior feels plush with leather seats as standard. Seating capacity is more than enough at the front but feels a bit cluster phobic at the back. Folding seats and spacious boot space gives you enough space if you ever want to load the stuff in the back of the vehicle.
You get plenty of equipment as standard. 17-inch alloy wheels, climate control, rain sensing wipers, automatic LED headlights, keyless start, power folding door mirrors and heated front seats fitted even to the cheapest version. More you go towards range topping trims more you get in terms of optional extras.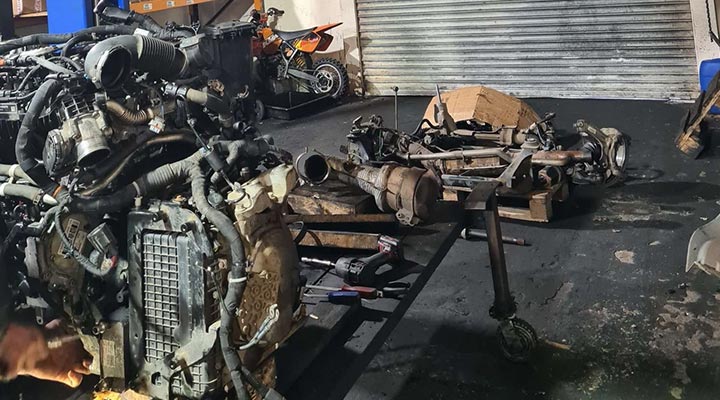 In the end, this car not just look the part but its practical as well and not only it drives well on the tarmac, it is reasonably good off road too. Cabin is way too posh and way too many gadgets come as standard. It holds its value better than any of its rivals. It's a crossover that comes with style and substance.
What if you require Engine Replacement?
Reliability is not the strong suite for Land Rover or Range Rover and it's not an exception too in the case of Range Rover Evoque. If you see your vehicle in the workshop for way too many times than it might be a better idea to just replace the whole engine to get it fixed once and for all.
Buying the replacement Land Rover engines is not difficult but it is an art to buy the engine while saving the money as well. A reliable and expensive way to replace the engine is to buy it straight from dealership but this could destroy your budget. If you would like to save considerable amount of money than you should buy a used engine. Remember only avail this option if you can find a trusted source or know your engines very well.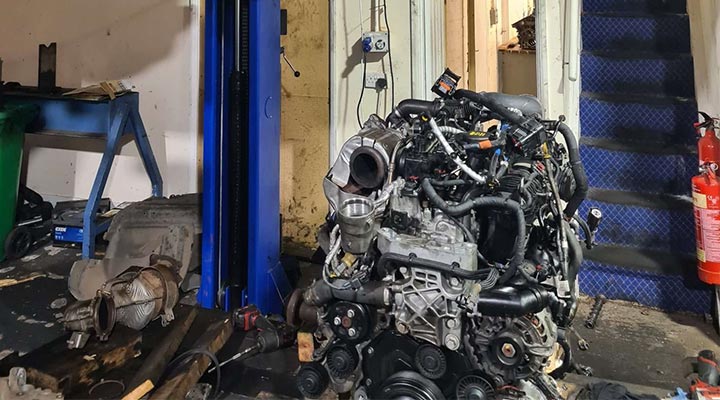 Only then you would be sure to get a reliable engine that would be worth spending the money. If you would like to be safe than a better option is to go for refurbished engine as this engine is basically a slightly used engine taken out of a car and when brought in the workshop, we disassemble the engine and replace any suspect part with a brand new one. This engine may save you a lot of money but performance and reliability wise it is as good as a new one.
Royal Rebuilds Can Help You Secure Robust Range Rover Evoque Engine
Instead of taking the dealership option or searching the engine in the local auto market, you should instead let us know about your demands and we can provide you the engine you require. We always have Range Rover Evoque engines available in our stock and our state-of-the-art facility is the perfect place to get the engine fitted. Our experience of decades means we can get the engine fitted within no time as it has become a second nature to us. We have both used and refurbished Range Rover Evoque engines in our stock. If for any reason we do not have the required engine in stock, we offer to rebuild your existing Range Rover Evoque engine and can guarantee you to make it work and look like a new one.
100% Customer Satisfaction and Up to 60% Savings
We take pleasure in providing 100% customer satisfaction by offering written warranty with every engine that is bought from us or is rebuilt by us. Warranty period is based on the condition of the engine. This provides an enormous sense of relief and confidence to the customers and they feel confident while doing business with us.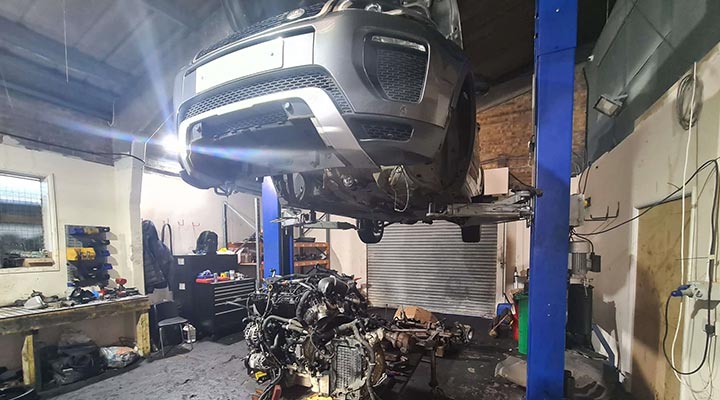 If you decide to buy a used or refurbished engine from us, that would save you up to 50% when compared to the new engine from the dealership. Our festive season sales provide an additional 10% discount which can take the total savings to up to 60%.
Delivery and Fitting Service
We can provide a safe and secure delivery service which means you just have to order the engine online and we can arrange a delivery of your engine at your desired location. We can also arrange to pick up your vehicle if the pick-up point is within an agreed circumference. We pick up the vehicle, get the engine fitted and compression and run test it and bring it back to you. The rebuild service has to be done within our workshop to attain the maximum results. We urge you to come and see us providing our services so you can have an experience of seeing yourself what kind of difference do we make.