If you happen to own a Land Rover Discovery Sport and are facing problems with its engine, you have landed at the right place as Royal Rebuilds can help you procure a replacement engine for your Discovery Sport or can help you rebuild your engine without you leaving the comfort of your home. We are experts in installing replacement engines for all Land Rover vehicles with one year warranty included.
Land Rover Discovery Sport Engine Replacement Choices
If you are required to either replace or rebuild your Land Rover engine then it pays to know what choices you have. You can acquire brand new engine from the dealership which could give you peace of mind for a long time but bear in mind this is an expensive choice. You could find a used engine but then it's hard to find an authentic and working used engine and if you end up buying and installing a faulty engine then you would end up damaging your vehicle and your budget. Your best choice is to get your engine rebuilt or replaced with a refurbished engine. This way you can enjoy an engine as good as new at a price which is way less than a new engine.
Land Rover Discovery Sport Continuation of a Legend
Land Rover Discovery carries more heritage than any other Land Rover vehicle and has been the staple for anyone who is willing to test the limits of automotive capabilities while traveling anywhere away from the tarmac. Whether you are thinking about towing a caravan or have no other option but to drive right in the middle of the ploughed field. Land Rover Discovery is your go to vehicle that can do it all.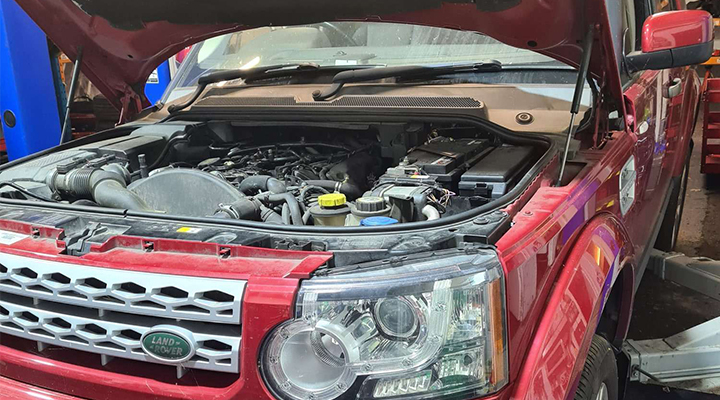 Land Rover Discovery Sport is the trimmed down version of the same legend but it offers a more compact and affordable alternative to enormous big brother "Discovery". Modern looks and sport label can be deceiving but don't let it fool you. Land Rover Discovery Sport is still an excellent off-road machine with plenty of space in the cabin. While Discovery sport has not abandoned its off-road roots, it's an excellent choice on the tarmac as well. With spacious and comfortable cabin and a plethora of tech gizmos, it has the ability to entertain you on any surface.
If we take a detailed look at the vehicle than we would realize that this vehicle has more in common with Range Rover Evoque than it has with Land Rover Discovery. Reason is simple, due to the decision to incorporate a mild hybrid system in the new generation, there was a need to incorporate batteries and electronics in the vehicle.
While there is so much to admire about this vehicle, its power unit is something that we cannot ignore as the new Ingenium range engines produced by Jaguar Engine Development centre has made significant advancements in extracting superb performance from relatively modest engines.
We are going to take a detailed look at the engines that are being offered with Land Rover Discovery.
Jaguar Ingenium Engines in Discovery Sport
Land Rover Discovery sport was fitted with the Ingenium engines in 2015. Costing £500 million in research and development, Ingenium is the future of Jaguar engines. Designed and manufactured from ground up, reason to develop the Ingenium engine was to maximise performance and environmental sustainability at the same time as driving down running costs for car owners.
There is an increasing demand for cleaner and more efficient running engines without compromising the performance. Jaguar has put in huge efforts to cater such demands and came up with Ingenium brand after over 72000 of testing and have came up with a belter. Here is a quick overview of the engines available in Land Rover Discovery Sport.
2.0 Diesel Ingenium Engine
Available in the S trim this 2-litre engine produces 246 hp with 365 Nm torque. Its automatic 9 gears transmission provide 10.68 kmpl which is great for a vehicle this size.
2.0 Petrol Ingenium Engine
Available in the R-Dynamic SE trim this petrol engine produces 245 bhp with 365 Nm of torque. It has the capability of giving 22mpg fuel average and is as quick as the diesel version.
How Reliable are Land Rover Discovery Sport?
Unfortunately, when it comes to reliability, Land Rover Discovery is not the vehicle you should look up to. According to a survey by What Car in 2020, Land Rover came last out of 31 manufacturers. All the technology is well and good but having more technology means there are more chances for the things to go wrong. Every vehicle, no matter how reliable it is, require constant maintenance and if you are required to visit the garage too often then you might need to get the engine replaced.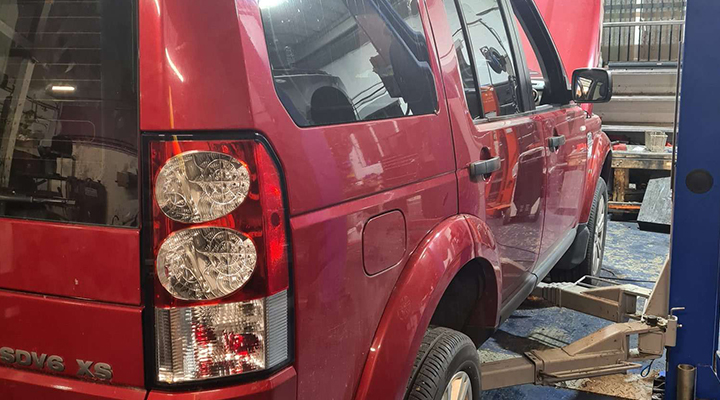 Let the Royal Rebuilds Help You
We operate a state-of-the-art workshop with specialist Land Rover equipment and employ experienced mechanics who use updated practices when it comes to work with Land Rover brands. We not only provide refurbished engines for all Land Rover models but we also offer to rebuild your engine as well. Getting your own engine reconditioned means that you can keep your original engine number and so you do not have to process administration changes on the vehicle log book.
Why Choose Royal Rebuilds?
Our decades of experience and specialist equipment helps us stand out of the crowd. Our dedicated team is always happy to help and assist you during our opening hours. We employ most updated practices which helps us produce best results and long-lasting repairs.
100% Customer Satisfaction with 60% Savings
We aim to provide our customers 100% customer satisfaction by offering them unlimited mileage warranty lasting for one year that covers all our work that we have carried out to your vehicle as part of our engine reconditioning process. This provides peace of mind to the customers and encourage them to come back again. Our policy is to use OEM parts only which ensures our engine run smoothly for long time. This is part of the reason we are able to provide such comprehensive warranty.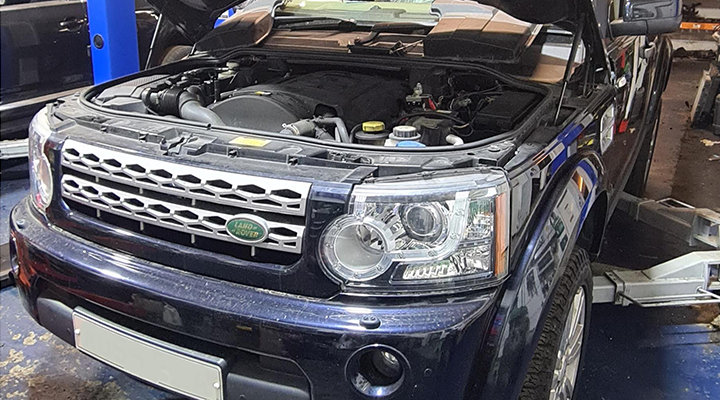 We give you a chance to gain huge savings when you decide to get the engine rebuild from us. This option gives you a brilliant opportunity to save almost 50% of the amount that you would otherwise pay for a brand-new engine. Our festive sales can add even more to the savings.
Complete the Engine Replacement Process form Your Home
We pride ourselves for providing excellent solutions to complex matters. You can complete the whole process of getting your engine replaced or rebuilt from the comfort of your home. Once you arrange the pick up of your vehicle, we can pick up the vehicle from a manageable radius and bring it to our workshop to get the work done. For your comfort we also offer courtesy vehicle so you can keep performing your daily routine work without any problem. Courtesy vehicle option is subject to terms and conditions.
We urge you to come and visit our workshop and see for yourself as how we can make a huge difference and can save you a considerable amount while helping you keep your pride and joy working at its best.