If you own a historic vehicle such as Land Rover Discovery 5 and are looking to either replace or rebuild the engine than you have reached at the right place. Royal Rebuilds are expert in engine rebuilding and can provide used engines that are refurbished to the best of standards at our fully equipped workshop with cutting edge practices.
Land Rover Discovery is truly the Swiss Army knife of the automotive industry. This is the most capable vehicle that has ever came out of the Gates of Land Rover. In 1989 Land Rover took the bold step to emerge a luxury family car with off road capability and the rest is history.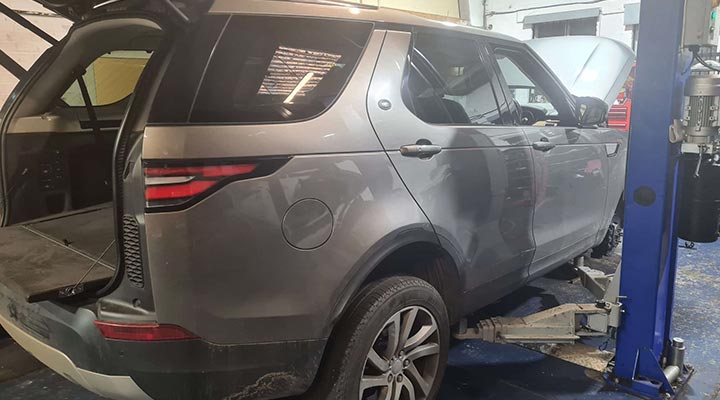 Reliability of Land Rover Discovery 5
Reliability is not Discovery's strong suite. When it comes to reliability, discovery lags behind so many brands. In a survey conducted by a respectable car magazine, What Car? Discovery finished in the bottom three with 41% of models suffering faults.
With such low reliability figures you are bound to have problems with its powertrain at some point. If these problems are minor and only require surface assistance, you should not worry too much but if trips to the garage are on constant basis and eventually you are told to replace or rebuild your vehicle's engine, then it is beneficial to know what options are available and where.
Replacement Engine Alternatives
There are three types of Land Rover Discovery 5 replacement engines available in the market. You can choose to replace the engine with brand new Discovery 5 engine from the dealership that would give you peace of mind for a long time but these brand-new engines are not cheap and can disturb your budget. You can go for used Discovery 5 engines that can save you a lot of money but then you have to have extensive knowledge about engines so you do not end up buying a faulty engine that would damage your vehicle and your budget as well. If you rather would be safe than sorry then you should choose a refurbished engine or get your engine rebuild by us. This way you would save considerable amount of money and gain an engine that is as good as a new engine.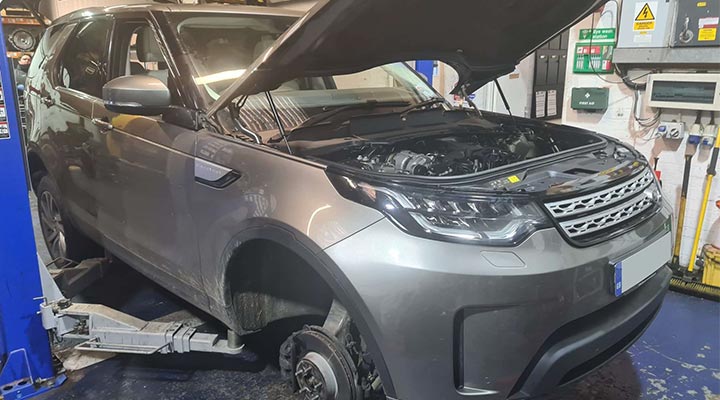 Let the Royal Rebuilds Help You
Replacing the engine is not an easy task. You have to have in depth knowledge of how an engine works and be incredibly vigilant when buying the engine so you do not end up buying a faulty engine. you may have to invest excessive amount of time and money in the local market to find the right engine. just to save you from all that hassle, Royal Rebuilds can offer you a better alternative.
We have decades of experience and fully equipped workshop to rebuild or recondition your vehicle's engine. We have devised an efficient and streamlined way of getting the job done so any one can be accommodated at the time of such distress. We can pick your vehicle from any place within a manageable radius and bring it in our workshop and do a professional job when replacing or reconditioning the engine.
Why choose Royal Rebuilds
Our decades of experience in rebuilding and replacing the Land Rover engines and modernly equipped workshop makes us prime contender for such intricate job anyway. We specialize in all Land Rover and Jaguar vehicles. Our customer services are best in its class and our dedicated team is always eager to help.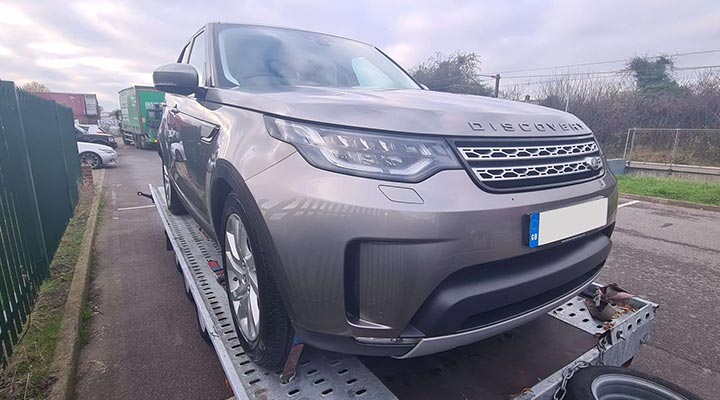 Revolutionary Changes of Discovery 5
Land Rover Discovery 5 went through fundamental changes that impacted in every way, the way it looked, the way it was driven, the way it handled and the way it felt. Biggest change in Land Rover Discovery 5 was that it no longer sported numeric suffix. It was given a unitized aluminum body structure, making it about 480 KG lighter than its predecessor. Now it shares the platform with Range Rover and Range Rover Sport. It had a complete and radical remake in terms of exterior and became way sleeker and more aerodynamic as it was in rounder shape. Front and tail lights were replaced with modern looking lamps.
Lighter weight and improved aerodynamics have contributed in better fuel economy. Another amazing feature is Terrain Response 2 that was introduced on the Discovery 5. Terrain response 2 constantly monitors wheel slip, wheel speed, approach or departure angle, adjustment of anti-lock braking system throttle response and traction control systems are all controlled by the Terrain response 2. This vehicle is more capable of wadding through deeper water and improved ground clearance.
Engines Offered in Discovery 5
Powertrain offered in Land Rover Discovery 5 is consisted upon a trio of new Ingenium straight six units that incorporates mild hybrid technology to the Discovery for the first time. Petrol engines fall in the class of P300, a 2-liter engine that produce 296 hp and P360 a 3.0-liter engine that produces 355 hp with mild hybrid technology. Discovery 5 is also catered with 2 diesel variants both are mild hybrids 3.0-liter straight sixes. One is D250 that produces 246 hp and the other one is D300 that produces 296 hp. A commercial version with cargo bay has a D300 powering the vehicle on its own.
100% Customer Satisfaction and 60% Savings
Our business model relies upon providing its customers 100% satisfaction. We manage to do so by offering unlimited mileage warranty lasting for one year that covers all our work that we have carried out to your vehicle as part of the engine reconditioning procedure. This is why we are able to provide such a comprehensive warranty. We only use OEM parts so it gives our clients peace of mind and a confidence to come back for more.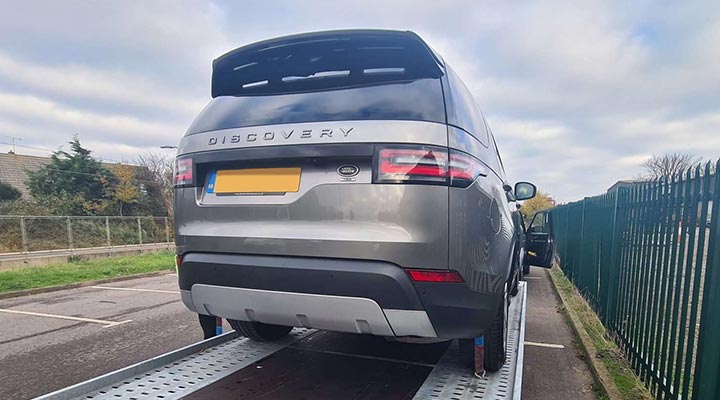 When you decide to buy refurbished engine or get it rebuild, you are likely to save up to 50% when compared to the price of a brand-new engine. Our seasonal or festive sales can take the savings further down.
We Take Care of Everything
Best thing about our way of business is that you just need to order online from the safety of your home and we take care of rest for you. We can pick up your vehicle form a manageable distance and bring it to our workshop and get the work done and then leave the vehicle at your doorstep. We can also provide courtesy vehicles subjected to terms and conditions.
We urge you to come and see our services and feel the difference that we make.