Range Rover Sport is one of the most popular premium SUV. This all-aluminium thundering Bolt on tarmac has remarkable off-road capability and if you are looking to replace its power unit, then you are at the right place. Royal Rebuilds can provide robust and reliable used and refurbished Range Rover engines and can rebuild the faulty engine to its previous glory for a fraction of the new engine's price. Best thing is that you can do the whole process while staying in the safety of your home.
Choices Available When Replacing Range Rover Sport Engine
Almost all the variants of Range Rover Sport carries engine with considerable power and so much new technology to support the stress and workload that is being put on those power units during its life time. While incorporating more and more technology in the engines means more hi-tech performance, it also increases the chances of things going wrong.
With its low reliability ratings, Range Rover Sport may require a replacement engine at some point in its lifecycle. When such situation arrives, you should be ready and possess information about the choices that are available to you.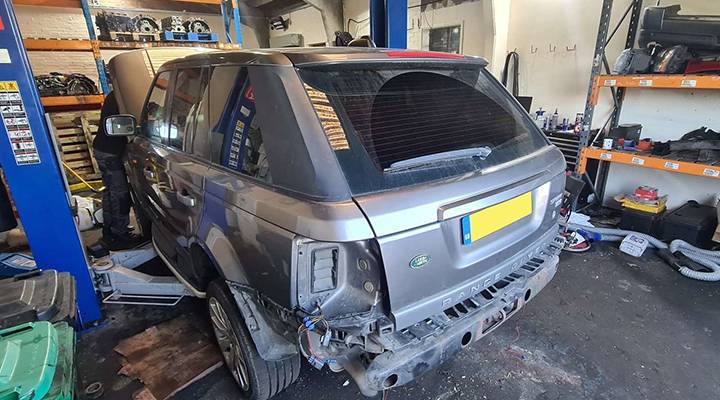 You can go to the dealership and get a crate engine which would render you stress free for years. Keep in mind that this is not a cheap option and can break your budget. If you want to save some money then you should take the option of used engine. This option can save you considerable amount of money. Only down side for this option is that it is hard to know that the engine you are buying is robust and reliable enough.
Best of both worlds is if you go for reconditioned engines which is basically a used engine but every suspect part is replaced with a brand-new part. So, this engine is cheaper than the new crate engine but performance and reliability wise those reconditioned Land Rover engines are as good as new engines.
Best Place to Buy the Engine From
The obvious choice is visit either your dealership or your local auto market and find the engine from there. But, during the pandemic that the world is facing now, going to such crowded places can be a challenge. Royal Rebuilds provide you an excellent alternative as we always have a large number of Land Rover Engines available in our stock. If we do not have the required engine in stock then we rebuild your engine professionally.
Range Rover Sport; Truly Living up to its Name
By the looks of it, Range Rover Sport looks like another sizeable SUV that has a powerful engine strapped to its front. Its only once you are inside the vehicle and drive it up to an off-road mountain top, is when you realize what a fantastic machine you have at your disposal. It not only defies your beliefs but defies its size to show supreme handling prowess.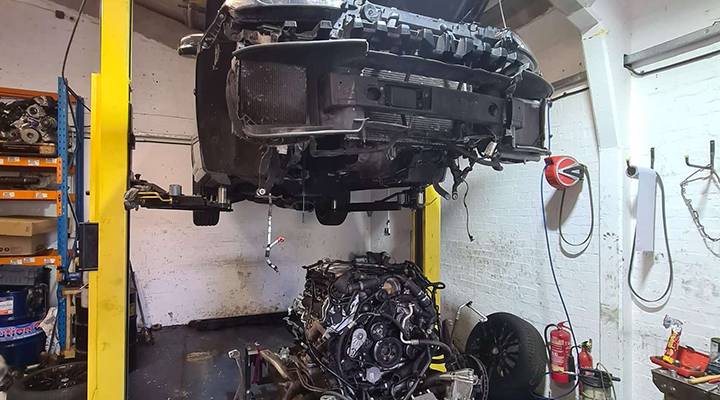 On the road, this vehicle is a true sports vehicle with impressive performance numbers and amazing computer assisted handling bundled with endless torque. Off the road, this vehicle is completely in its element as well and even on the undulating surface it feels like you have got a tiger by its tail.
Most powerful engine on offer for Range Rover Sport is 5.0 litre petrol V8 engine with a mighty 567bhp. This makes 0-62 mph in astonishingly fast 4.5 sec. This is almost a super car acceleration from a tank on sports chassis.
Planning on lengthy road trip? You can choose Range Rover Sport without thinking twice as ride comfort is excellent and with a bit of oomph provided by the power terrain makes it an excellent grand tourer. Hi tech computerised handling aids can make countless changes in the suspension within seconds to keep the driver and passengers in ultimate comfort. While going off road, the same computerized assists help you maintain grip, ride height and power response to keep the vehicle moving in the right direction.
Once inside the cabin, you are perched high and in commanding position. Although there is plenty of space all around such as leg room, head room and sideways with super comfortable seats, you have all the controls within reach as well.
Two large screen displays in the middle of the dash board take care of the most of controls and help bring minimalist look. Over all the interior feels high tech with leather stitching upholstery and optional leather covered dashboard.
Despite the poor reliability ratings, three-year unlimited mileage warranty keeps you satisfied anyway. There are enough airbags to keep you safe in case of a collusion and an emergency SOS feature is standard.
In the end, you may be able to find faster and flashier rivals but you certainly would struggle to find more comfortable and refined sports SUV.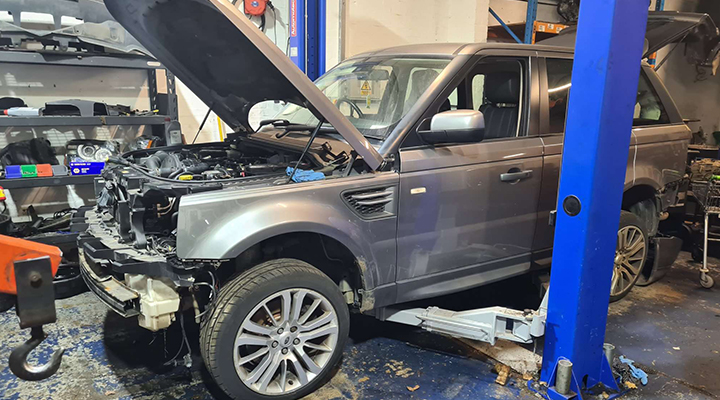 Why Choose Us for Engine Problems?
Royal Rebuilds has years of experience under their belt for selling, rebuilding and fixing all sorts of Land Rover engines. Over the year we have upgraded our facility and practises and use most updated and state of the art tools to fit or rebuild the engine. Fitting and rebuilding the Land Rover engines comes as second nature to our experienced and expert mechanics. We always invest heavily in our stock of different used and refurbished Land Rover engines and their rebuilding process.
100% Customer Satisfaction and 60% Savings
Our business model encourages us to provide 100% customer satisfaction to every customer we deal with. We achieve this feat by offering written warranty to every customer that does business with us. This gives them enormous sense of relief and confidence to come back and do more business.
You can save up to 60% when you buy or rebuild your engine with us. Here is how it is possible. When you buy used, refurbished or rebuild Range Rover Sport engine from us you save almost 50% when compared to the new crate engine prices. You can save another 10% when we offer festive sales during the festive seasons.
Delivery, Fitting and Rebuild Services Available
We offer an abundance of services when it comes to providing solutions to our customers. We can arrange a quick and reliable delivery service to deliver the used or refurbished engine any where in the United Kingdom. Your vehicle can be picked from any destination and we can fit a used or refurbished engine or rebuild your existing engine if we do not have the desired engine in our stock. All our engines are compression and run tested before being transported to you.