Land Rover Freelander 2 is the real and pure off-road that this company has to offer to its clientele. Its popularity is down to its off-road capability, comfort and value for money. If you are having problems with the engine of your Land Rover Freelander 2, then worry not. You are at the right place to get the ultimate solution for your problems. Royal Rebuilds are an absolute authority when it comes to replace or rebuild a Land Rover engines. Our decades of experience and state of the art facility makes us the obvious choice for engine reconditioning and replacement of Freelander 2.
Engine Replacement; Reasons and Options
Land Rover Freelander 2 is known to be an absolute work horse. It's the vehicle of choice for farmers and people living in uneven terrain. But, like every other vehicle, it requires TLC and constant maintenance. If the engine of the Land Rover Freelander 2 start showing the signs of wear and tear and trips to the workshop become a common occurrence then you should consider the ultimate option of engine replacement or engine rebuild.
This is where the Royal Rebuilds can help you the most as we are experts in Land Rover Freelander 2 engine replacements and engine rebuilds. There are a few options when it comes to engine replacements or engine rebuild. You can choose to buy brand-new crate engine from the dealership and stay stress free for a long time. This is not a cheap option though and can cost you a budget destroying amount. You can save money if you decide to go for used engine available at Royal Rebuilds, only downside with this is that you cannot be certain about the reliability of the engine. Your safest option is to choose refurbished engine which is a slightly used engine but every suspect part is taken out and replaced with genuine part. So, this engine may be cheaper than the brand new one, works as good as a new one.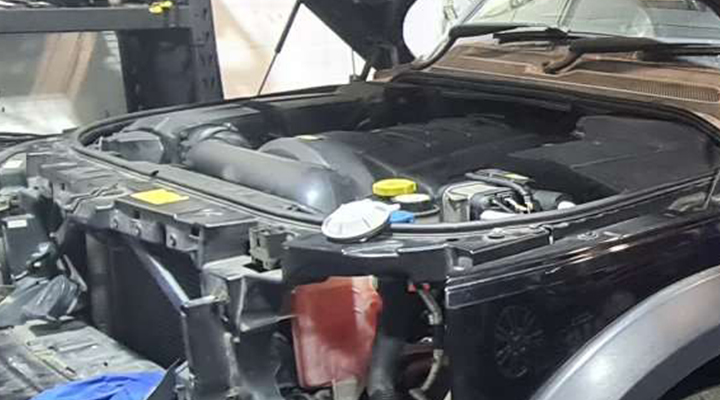 If we do not have the Land Rover Freelander 2 engine in stock then we promise to rebuild your existing engine to the highest standards. Our engine rebuilds are even better than the replaced refurbished engines.
Land Rover Freelander 2; A work Horse
Land Rover Freelander 2 possess every quality that you require to glide through highways or by ways with ease and safety. It is the one of the most effective 4x4 produced by Land Rover with enough power, driving performance and utility combined with grip and terrain control. According to Land Rover, this vehicle is designed for town or country and we are in complete agreement with that statement.
Equipped with all powerful petrol and torque laced diesel engine, this mid-sized monster can tackle any terrain and any conditions that nature can throw at it. For years it has been marketed as the pure off roader, but with the passage of time luxury, comfort and modern motoring technology have found its place in the vehicle too.
Comfort and efficiency can be increased by a touch of a button. Take the terrain response system that allow drivers to select different driving modes that slightly tweak different vehicle functions to offer better traction and control. It tunes the response of the throttle, brakes, differentials and transmission to deliver required handling. You get general driving, grass/gravel/snow, mud and sand modes that can handle any situation with ease.
The all-powerful on board computer can adjust the vehicle's powertrain and traction control hundreds of times within seconds to match the conditions and driver's commands. Climate control, reversing camera, anti-lock brake system dynamic stability control and roll stability control are just a few features that make this thoroughbred off roader a pleasant vehicle to drive.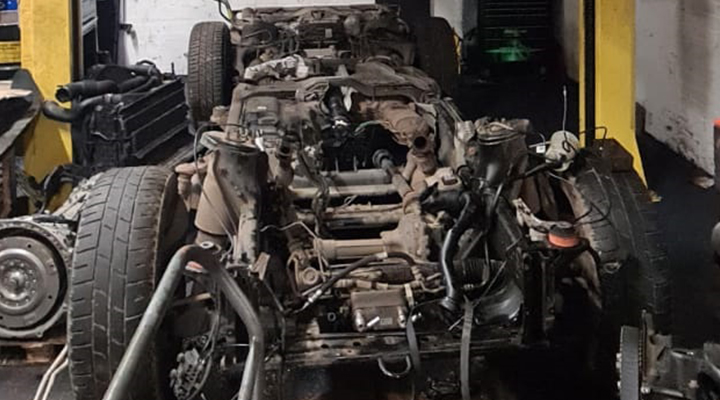 Land Rover Freelander 2 also got you covered when it comes to safety by introducing features like anti-lock braking, electronic brake force distribution, emergency brake assists and seven airbags. You get enough space inside to accommodate your tools of the trade and enough power to pull the trailer behind it as well.
Why Choose Royal Rebuilds?
We have decades of experience in replacing and rebuilding Land Rover engines. Huge number of testimonials mean the trust that our customers throw upon us is not in vain. With the passage of time, we have prepared a state-of-the-art purpose build facility that is specifically equipped to help us replace and build Land Rover Freelander 2 engines. We have invested in modern and updated equipment and use latest techniques. Our engine replacements are always up to the mark and our engine rebuilds are known for their quality. We run test and compression test our engines to ensure the quality.
Process of hiring our services is super easy. You just go to our online portal and fill in the details such as make, model, year of manufacturing and engine specs. Or either you can call us on the provided number or just drop an email and our friendly and helpful staff is always happy to help.
100% Customer Satisfaction and Up to 50% Savings
We leave no stone unturned when it comes to customer satisfaction. We provide this by offering warranty for each part that is being sold on the portal. This gives our customers confidence to buy from us and will to come back for more. As far as the savings are concerned, you save almost up to 50% when you decide to buy used or refurbished engine from us or get the existing engine rebuilt when compared to what you would pay for brand new engine. Our festive sales can add another 10% extra on top of those exceptional savings.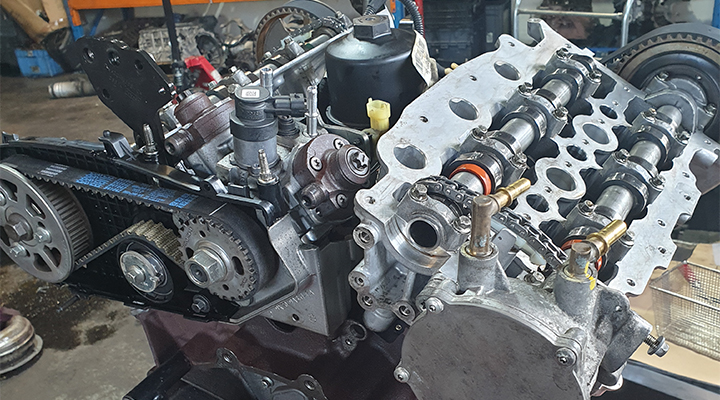 Convenient Pick and Drop Service
It is understandable that not everyone has enough time on their hands and some people run very busy schedules. We can arrange swift and convenient pick and drop facility which means that we can pick your vehicle where ever it is and either replace or rebuild your engine, test it and bring it back to your doorstep at minimal price. We can go on about our service for a long time but you only get to know the difference when you come and experience our services yourself.