If you are trying to locate Land rover Discovery 4 engine for engine replacement or if you would rather have the existing Discovery 4 engine rebuild, then you are in luck as Royal Rebuilds are experts at engine replacements and engine rebuilds. We stock Land Rover discovery 4 engines and at your request, can rebuild your existing engine to the highest of standards.
Engine Replacement/Rebuild Specialist
Royal Rebuilds specialize in replacing or rebuilding Land Rover Discovery 4 engines and boasts state of the art workshop specifically designed to carry out replacement and rebuild jobs. We have most experienced mechanics who have performed engine replacements and rebuilds countless times to perfection. We engage latest techniques with the help of modern tools to achieve best results. We assure you miles and miles of stress-free driving when you get the work done by us.
Lowest Online Prices with Best Results
As mentioned above, we have the most updated workshop, most experienced mechanics and modern tools and techniques that we employ to attain the best results. Yet, we are the most economical garage that you can find in United Kingdom. We may keep our margin low but our standards are always sky high.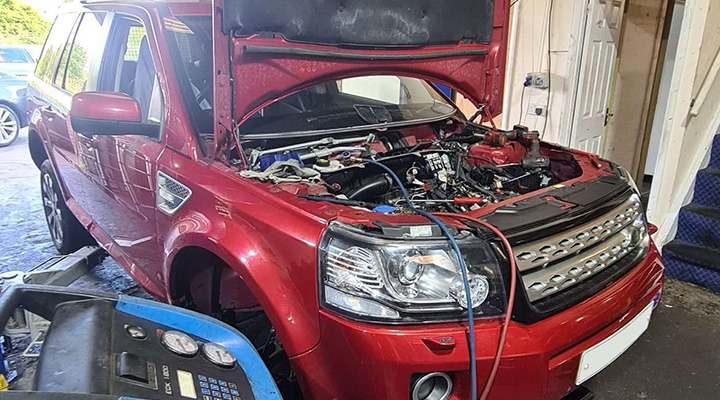 Land Rover Discovery 4 engines Stock Available
We always have large stocks of Land Rover Discovery 4 engines available to fit as replacement engine. Our replacement engines are tested extensively and are refurbished to highest standards. Our clients are guaranteed to drive carefree for a long time due to our stringent checks. If for any reason we do not have the required engine in stock, we either arrange a robust and reliable engine from our reliable and trusted sources or we rebuild your existing engine in such a way that after testing and trial period, you are sure to drive that engine as it is new.
100% Customer Satisfaction and 60% Savings
We aim to provide 100% customer satisfaction by offering warranty on each engine that has been fitted by us. This gives peace of mind to the customers and give them confidence to come again. You save up to 60% if you opt to get a replacement refurbished engine or used engine, our festive sales can add even more savings to already a great package.
Delivery and Fitting Service
We understand that every one has busy schedules to follow and commitments to keep and that is why we offer a pick up and delivery service where we can arrange a pickup of your vehicle from where ever you instruct us from and fit the engine to perfection. We run the necessary tests on the engine like compression test and running tests and if we are satisfied then we deliver the vehicle at your doorstep.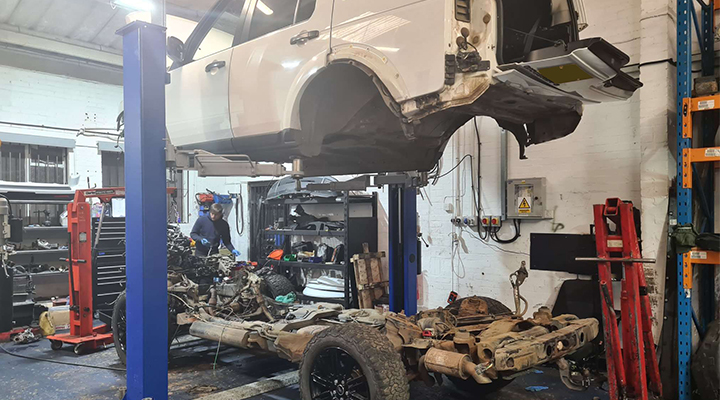 General history, versions etc.
The Land Rover Discovery 4 was officially launched in the September 2009. It boasts a completely redesigned interior in comparison to its predecessor. It also came with updated external styling at the nose and tail. The 2.7-litre was borrowed from the Discovery 3; however, it also came with the 3.0-litre TDV6 diesel engine. Later, the 2.7-litre was replaced by the 3.0-litre SDV6 in 2011.
This replacement also lowered the exhaust emissions thanks to its eight-speed automatic gearbox. Additionally, a 3.0-litre V6 engine was also offered, however, the petrol V8 engine wasn't made available in the UK. Several well-furnished limited-edition models were presented such as the Landmark, Black & White, HSE Luxury, and Graphite. Although all are nice models yet none of these is surpasses the regular HSE trim level.
The Discovery 4 underwent many gradual refinements all over its life, it's usually advised to pick the most recent example. While high-mileage cars can be alluringly valued, be careful of any delays in maintenance; or else a car that's run more than 12,000 miles a year isn't essentially bad news. All the Discovery 4s had a six or eight-speed automatics transmission. The 3.0-litre V6 petrol engine is proved to be a bit inexpensive than the previous V8.
However, the 3.0-litre diesel engines were more popular. Almost all the models have leather interiors and no model has a Spartan feel. The SE came with all the essentials including navigation, cruise control and heated seats. The HSE, on the other hand, offers near-Range Rover opulence. The prices differ vividly as the first Discovery 4s came with a price tag of around £12,000 with over 130,000 miles on the meter.
Whereas and the final examples cost over £30,000 additionally. The Discovery 4 of 2009 face lifted model fetched a new engine i.e. twin-turbo 3.0-litre TDV6. It had softer styling and a massively improved interior. Several options were also offered including a nifty camera system that provides a 360-degree view of the car. According to many car enthusiasts, it remains one of the best 4x4s around the globe.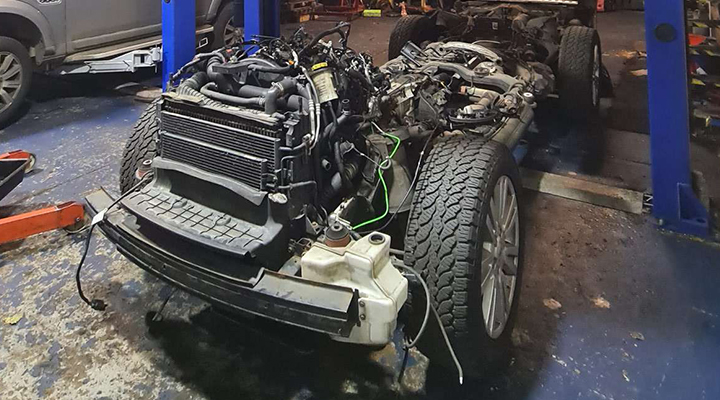 2014 Discovery model
The 2014 Discovery is upgraded with a slight makeover i.e. headlights with LED daytime running lights, bumper and grille. There can also be observed tweaks to the 3.0-litre SDV6 diesel engine like stop/start to significantly reduce emissions and fuel consumption.
Their new driver aids added with an upgraded audio system. Besides, the '4' in the Discovery 4 has been dropped and now it is just simply called the Discovery.
Superb off-road Capability
The Land Rover Discovery is made by the masters of tackling rough landscape, therefore, it's no surprise the Disco is so remarkable in the muddy areas. Also, its Terrain Response system enables the driver to adapt the car's abilities to any given circumstances. In addition to that, the full-time four-wheel drive system and excellent ground clearance put the cherry on the top.
The Discovery also serves the purpose of an excellent tow car which is quite expected of a large SUV. Therefore, it is even more impressive to realize that Land Rover has manufactured the Disco in such a good manner to drive and the credits go to the superb refinement, decent handling and an agile ride.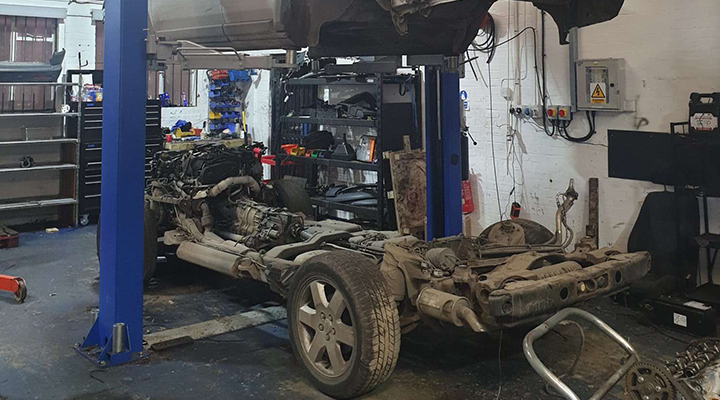 Engines
The initial V8 petrol-powered Land Rover Discovery had a reputation to be very expensive in the UK. However, the 3.0-litre twin-turbo diesel V6 is the only engine choice now. It's a lot swifter than earlier diesel Discos, but the average economy and are the carbon dioxide emissions are not very motivating.
Also, the Land Rover dealers are relatively expensive regarding servicing and other costs including insurance, road tax and tyres. Therefore, plenty of cash is needed during ownership.
Engine Problems
It is suggested to service the Discovery 4 annually or at least after every 16,000 miles. It's worth observing that the seventh service comes with the cam-belt on diesel cars which can take the bill beyond £1,000.
What to look out for
Systems like the electric windows and central locking can fail. Also, the sensor faults can affect the working of the air-conditioning and air-suspension. The latter can be fairly expensive to repair. Make sure that the leak you consider rises and falls consistently when the system is on.
Oil leaks can be expected from the engine, gearbox and also from the four-wheel-drive transfer case. Hence, check carefully for symptoms of oil leaking under the car. Sometimes, Dirt and grime, if it gets into the braking system, can become the reason for the electronic parking brake failure.
Alternatives
Although Discovery 4 was a six-year-old design the minute it went on sale, but still, it had similar measures of most of its rivals on and off the road. The Mitsubishi Shogun and Toyota Land Cruiser Amazon give it a tough competition and both of them are more dependable than the Discovery.
The Audi Q7, BMW X5 boast a great image but are expensive to drive than the Discovery. Also, the British car has more space in the third row of seats. The Mercedes ML has the same outlay as the Discovery but has five seats only. The Volvo XC90 boasts space for seven, but still, it can't beat the versatility of the Land Rover.
Recalls
June 2016 had the highest number of recalls for the Discovery 4. Two of them relating to the engine cutting out suddenly and airbags not deploying. Earlier, several recalls were due to faulty seat belts, braking problems and fuel leaks.
Some recalls concerned the likelihood of the panoramic roof panel coming off, dynamic stability control related faults and wheel nuts breaking. All the official Land Rover workshops can confirm whether your car has had works performed or not.