If you happen to own a Land Rover and use it for daily commute then you might also know a thing or two about its engines as well. Land Rover is known for its reach and comfortability but reliability is not its forte. If used on regular basis, you may will encounter faults and problems at some point. You are lucky to have landed at the right place at the right time as Royal Rebuilds is one stop solution to all your worries that are related to engine. We inspect, fix, recondition and fit Land Rover engine according to the customer's demands.
Why Do You Need Engine Replacement for Land Rover?
One of the most famous English automotive icon and a legend in its own right, Land Rover has been sold to United Nations to carry out humanitarian missions and many militaries around the world due to its ability to deal with any sort of terrain. A breed of tough 4-wheel drive vehicles was born out of this venture and this vehicle became a yard stick for every other 4-wheel drive in the market.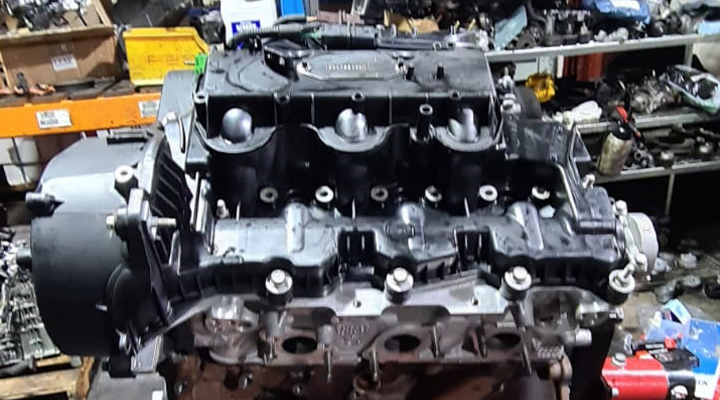 The confidence to put this machine through any place contributes to the problems that this vehicle has to face. Constant pressure on the engine means that sooner or later you would have to deal with faults and problems. If the faults are easily fixed then well and good but if the problems are recurring and are costing you a great deal every time you visit the workshop then you have to take the calculated decision to replace the engine altogether.
Royal Rebuilds Can Fix, Supply and Fit Land Rover Engines
Best thing about us is that we are not any mere comparison site that arrange the engine from someone else and leave you at their mercy. We are one of the major suppliers of Land Rover engines in United Kingdom. We rebuild and recondition the engines to the highest standards in our own facility. Our state-of-the-art workshop is well equipped and features latest tools of the trade. Our experienced mechanics employ latest techniques to get the work done.
We offer the unique service of reconditioning you're your own engine which offer you many advantages. You do not have to contact DVLA to change the vehicle logbook. There are no compatibility issues when it comes to get your own engine rebuild. We can provide very crucial insight of why the engine faced the problems and by taking advantage of this insight, you can take precautionary measures so you can prolong the engine age further.
So, unlike the comparison sites, we take complete responsibility from the minute you contact us and pick up your vehicle to bring it in our facility and do whatever is necessary to get the job well done.
We fully understand that its our name that is at stake so we leave no stone unturned to provide you the best customer experience.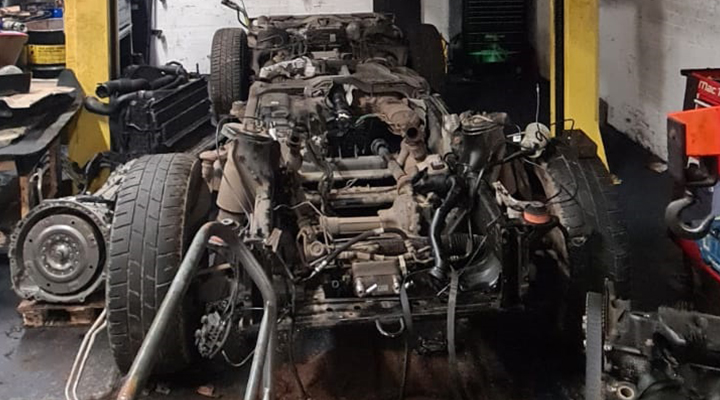 Services That We Specialize in
Apart from providing the services to recondition the engine, we also provide common automotive fixes that include but are not limited to fuel injection services, OEM parts replacements, oil change, automotive detailing, AC repairs, engine repairs, tune ups, windshield replacement, suspension works and so on. In short, we can we aim to become the one stop shop for all the automobile related problems. If you have any problem with your vehicle, just give us a call and we would collect your vehicle ourself and once its fixed, we can bring it back at your doorstep.
Options for Replacement Engines
Engine replacement is an intricate process that require technical know how and familiarity with the auto market. You generally have 3 options when it comes to replacement engine.
You can opt for a crate engine which is basically a brand-new engine. These engines are available at dealership and can give you many care free years. Thing that is wroth remembering is that it is not a cheap option as those engines cost a lot to buy.
You can go for used engine which is an engine extracted from a donor vehicle and is significantly cheaper than the crate engine. Downside of this used engine is that a used engine could present you with problems soon after you replace it. That mean that a used engine comes with a possibility that you may end up using too much money.
Third and best of all options is reconditioned Land Rover engine. A reconditioned engine is basically a used engine but once in the workshop, this engine is stripped down and every part is inspected thoroughly to see if there are faults and the faulty parts are replaced immediately with quality replacement parts. This engine is way cheaper than the crate engine but give you same performance as a new crate engine.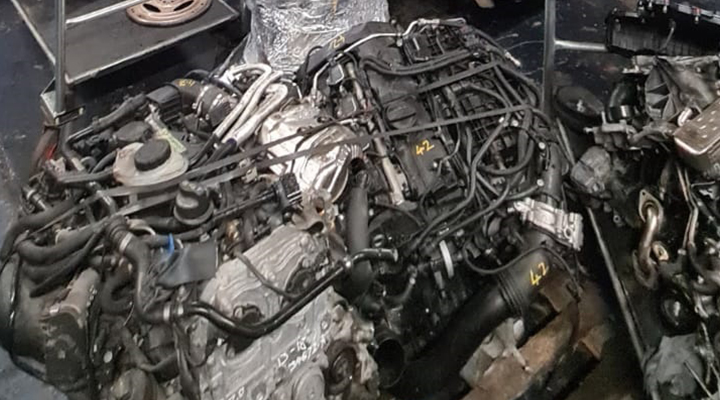 100% Customer Satisfaction
We put great emphasis on providing 100% customer satisfaction to each customer. Every engine that we recondition is run tested and compression tested. We issue written warranty with every power unit that is sold by us. The warranty can cover you up to 24 months depending upon the condition of the power unit that you purchase from us.
Save Up to 60% With Us
Here is how. In case you buy a crate engine from a local dealer, you would end up paying double the amount that you would otherwise pay for a reconditioned engine. You save even more when you get the engine fitted by us and there are further festive savings that you can avail.
UK Wide Delivery and Fitting Service
Due to current circumstances or for any personnel reason, if you are not able to collect the power unit yourself and would rather have that delivered to your doorstep. We got you covered. We have arranged a swift and reliable delivery system for you that can deliver nationwide right at your doorstep. We can even arrange a worldwide delivery where terms and conditions apply.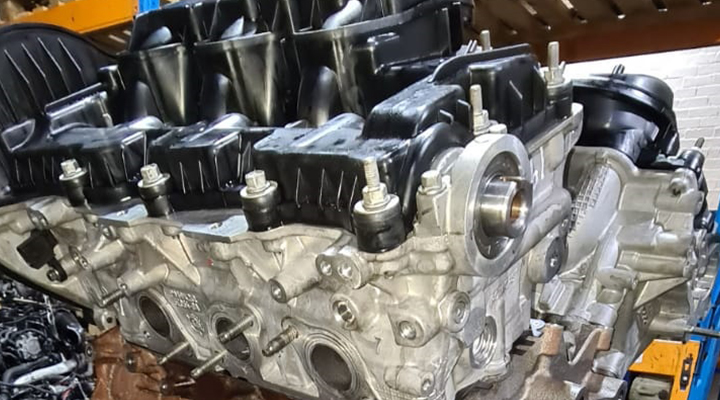 For your ultimate peace of mind, we can collect your vehicle from the place you instruct us from and take it to the workshop, get the engine replaced by our technicians and bring the vehicle back to your doorstep after doing the testing along with written warranty.
All you need to do is to take the first step of entering the registration number and we will take it from there.