If you are running into problems with your 276 DT engine and are looking to replace the engine with a same but more dependable and robust replacement engine then you are at the right place. There is no other place that can assure you availability of a robust and perfectly reliable 276 DT replacement engine in United Kingdom. We specialize providing new, used and refurbished 276 DT engines at affordable prices.
We can Replace or Rebuild Your Engine
Our highly developed and built for purpose workshop is specially designed to carry out the engine replacement and rebuild jobs. With decades of experience under our belt, our mechanics are accustomed to the engine replacements and rebuilds and the hindrances that comes along with the process. We have completed thousands of such jobs and have achieved best results.
Affordable Prices, Amazing Results
We invest heavily on our equipment and techniques and keep the most experienced mechanics on our pay role to get the best results. Despite being the best place for replacements and rebuilding the engines we keep our prices affordable so everyone can take advantage of our services.
Huge Availability of 276 DT Engine
We always have sufficient stocks of 276 DT engines available. Our engines are run tested and compressions tested and both used and refurbished engines are available. Due to our detailed checks, our clients are always satisfied with our work ethics and engine performance. There are instances where we do not have the required engines available in our stock. We have a trusted network from where we can source a reliable and robust engine for you or we can rebuild your existing engine for you to drive care free for years.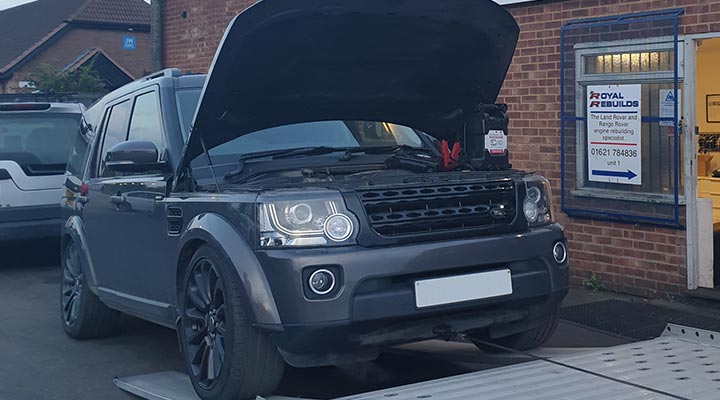 Satisfied Customers and Up to 60% Savings
Our business stands on the main principle which is to achieve 100% satisfaction of our customers. We achieve such difficult feat by providing warranty up to specific mileage depending on the conditions and price of the power unit. This gives them peace of mind and confidence to come back for more. You can save up to 50% when you decide to either buy a refurbished engine from us or get your existing engine to rebuild instead of buying a new one. Our festive sales can add further 10% to the savings.
Delivery and Fitting Service Like No Other
We understand that everyone has busy schedules to follow and commitments to keep and that is why we offer a pickup and delivery service where we can arrange a pickup of your vehicle from where ever you instruct us from and fit the engine to perfection. We run the necessary tests on the engine like compression test and running tests and if we are satisfied then we deliver the vehicle at your doorstep.
In the beginning, the engine 276DT was created by Ford as a member of the Ford Duratorq engines group. This engine has a V6-compacted graphite iron 60-degree block that is made using compacted graphite iron for lower weight. When it comes to the cylinder heads, there are four valves per cylinder and are manufactured using high strength aluminium.
Another added feature of this bad boy is its ability to be used in Land Rovers when cruising at low-speed torque ranges: engine-operated cooling fan and great capacity turbocharger in order to ameliorate desert applications. This engine is aspirated through the air-to-air intercooler.
The 2.7-litre TDV6 diesel engine is fit to be re-programmed to a maximal power output of 36 bhp and uplifting the torque by 71 Nm. The aforementioned conversion values £511.13 including VAT and it has no unpleasant effect on the fuel economy.
The most cracking power and torque gains come into effect from around 2,500 rpm, with the maximum power growth of 36 bhp gained at 3,802 rpm and the greatest torque boost of 71 Nm at 3,427 rpm. That's sensational, isn't it?
2.7 TDV6 Land Rover Engine's Specifications
1. 190 PS (140 kW) of power
2. 440 N.m (320 lb.ft) of torque
3. Having 81 mm of Bore
4. 88 mm of Stroke
5. 2720cc (166 cu in) of capacity
6. The compression ratio is 17.3:1
7. 60-degree V6 compacted graphite iron block and crankcase
8. High power Alloy DOHC 4 valve / Cyl Cylinder Heads
9. Single Turbo Charger air-to-air Intercooler Aspiration
10. Common rail Injection System coupled with piezo injectors with a maximum injection pressure of 1,650 bars (23,900 psi)
The Land Rovers between the years 2005 and 2009 were equipped with the Land Rover 2.7L 276DT engine. The engine at that point in time was constructed by Ford and was known as 'Ford Lion TDV6 engine'.
The engine was originally fitted into the following models:
• Land Rover Discovery 3
• Land Rover Discovery 4
• Land Rover Range Rover Sport
The engine fits in with the following vehicles at this point in time:
• Land Rover Discovery 276DT Engine
• Range Rover 276DT Engine
• Land Rover Discovery III 276DT Engine
• Land Rover Discovery IV 276DT Engine
• Range Rover Sport 276DT Engine
2.7 TDV6 Land Rover Range Rover Engine Problems
The 2.7 TDV6 turbo-diesel engine is indubitably one of the most in-demand engines if you spend a moment just talking specifically about the Range Rover Sport and Land Rover Discovery 3. Regardless of the reason that it's a sturdy engine, a few common issues have been reported by some of the owners. Let's get into this:
2.7 TDV6 Range Rover Engine Problems
There are some engine problems which seems to be minor but cause severe damage to the engine. This 2.7 turbo-diesel TDV6 engine is encountering a number of issues related to the crankshaft which can even lead to seizing the engine. In some situations, the pressure on the crankshaft increases to such an extent that causes it to break. This causes even more damage in the engine block of 2.7 TDV6 Land Rover. Generally, the snapped crankshaft has still enough torque to harm main bearing caps.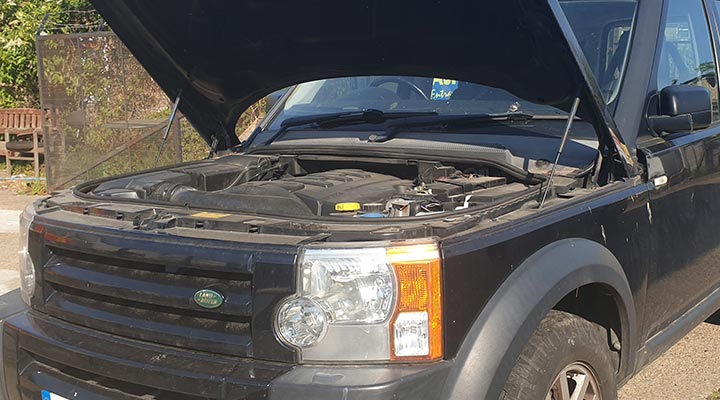 This frantic condition is really painful for our clients as both the crankshaft and engine block are not serviceable and can cost a bulk to repair the engine.
In the majority of the cases, engine problems are fixed by grinding of the crankshaft and installation of outsized bearings.
1. Snapped Land Rover Crankshaft
2. Land Rover Crankshaft
3. Snapped Land Rover Crankshaft
2.7 TDV6 Engine Problems
2.7 TDV6 Engine Damage
A few more possible damages of the engine are scored cylinder liners and bend con rods, which results due to turbocharger fault and cause severe damage to the engine. Oil leakage from turbocharger towards the inlet increases oil level in the intercooler and it makes the connection rods to bend. The common warning sign of this problem is misfiring on one or more cylinders. Bend con rods also causes the pistons to press the cylinder liners and make the scores. In such cases, the pistons as well as piston rings, the liners, and the connection rods must be replaced.
2.7 TDV6 Range Rover Engine Snapping Crankshaft Problems
In spite of the fact that this Range Rover Engine really works smoothly and has high torque but one more problem that is associated with the crankshaft that can permanently damage your car. Watch out the cheap Chinese-manufactured TDV6 crankshafts while purchasing from eBay. We have experienced 3 of these in a row, none of them worked longer than 15 minutes on low rpm of the engine.
Conclusion
To sum up, we can make the argument that the 2.7-litre TDV6 diesel engines were a big move forward for land rover power plants, being the vigorous performer on the road and considerably refined. The new TDV6 was incredibly smooth, super-responsive and quite to a great degree when compared to the TD5 diesel engine thanks to the exceptional levels of vibration and noise isolation in the Discovery 3 and Range Rover Sport models. A healthy and maintained 2.7-litre TDV6-powered Land Rover amounts to a very good value now.
Combination of highly reliable resources to carry out a good performance and sensible economy rate is what TDV6 engine is. The new model of TDV6 just cornered the market and it captivated motorists from across the globe. The TDV6 proved to be a silver bullet for your extreme driving interests. So you can enjoy your best driving experience while sitting behind the wheel. By giving a little edge to accelerator you can just hit the economy speed level within a few seconds thanks to the vigorousness of this bad boy. But remember the gearbox will protect you against your speed madness.
There is a use of TDV6 timing belt exhaust camshaft in every cylinder bank. With that, there's a short chain in each cylinder head responsible for transferring exhaust cam to inlet cam. Be that as it may, the gears and shafts contain the cam location of crankshaft and camshaft but these are very close together in pushrod engine. Older engines may have some problems regarding cam chain wear and some problems raised by the tensioner system. So right after the engine stops, in this case, check out the whole engine closely.
Whenever you go with any turbo engine, ensure that your engine is consuming good quality of oil because the cheap level of your oil will bring a screeching noise or oil smoke from the exhaust. While checking out the oil quality, always keep in mind that even good oils are not perfect for all kind of vehicles. That being the case, the oil should not be chosen on the viscosity grade e.g. 10W- 40. In fact, there are a bunch of other qualities which come into play when it comes to single out the right oil for your vehicle. Vehicle manufacturers' and the international standards have defined the qualities for suitable oil so don't forget giving them a look-see. Therefore, having a consistent service of your vehicle is key to your success in managing your vehicle's life.
Getting a Land Rover means you have got everlasting memories. Be that as it may, you can get the things just right in the block hole only by regular maintenance to give the big repair bills a miss and that's that.