It may not be such a difficult task to find a replacement engine but finding a replacement engine at affordable price and finding one that is perfectly working could be an uphill task. You should find all the help you can to find a great deal. Royal Rebuilds can help you find a great deal on finding used or reconditioned Range Rover 224DT engines at affordable price. We also provide replacement and fitting service and deliver the vehicle back at your doorstep.
We have the Best Quality 224DT Engines
We stock not only 224DT engines but all makes and models of Land Rover engines in our store. Our mechanics have over two decades of experience of providing and fitting the replacement engines. We procure used engines and recondition them in our own facility for the best of the standards.
224DT A Practical Choice
224 DT is an efficient and practical engine for Land Rover Discovery that provide more than enough pulling power while maintaining great fuel average. This 2.2 litre direct injection diesel engine produces 150 hp and returns 8 mpl on average.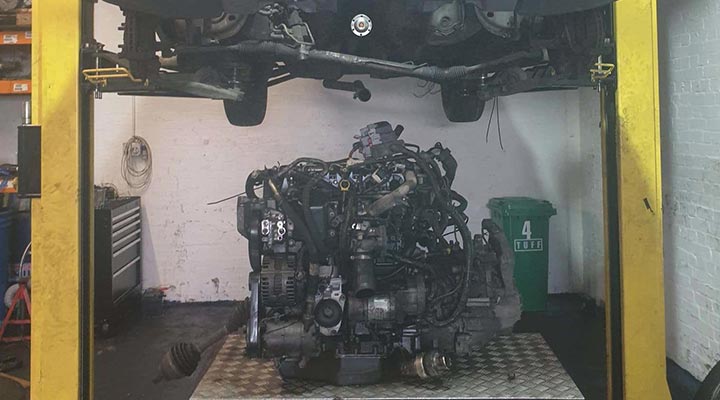 Buying the engine from the dealership can cost you an arm and a leg and replacement charges from the dealership are astronomical as well. You should find a trusted and reliable workshop such as Royal Rebuilds that sells used and reconditioned 224DT engines and save major amount of money.
Savings and Customer Satisfaction
We offer huge savings when you opt to buy used or reconditioned engines instead of buying brand new engines from dealership. You can save up to 50% and there is further 10% discount available on the festive sales.
We provide written warrantee on each engine purchased from us. Warrantee depends on the condition of the engine.
We can arrange a fast and reliable delivery to your doorstep and if you do not have time to spare then we can pick up your vehicle and fix it and bring it back to your home.