If you are a proud owner of Range Rover and use it for your daily chores than sooner or later you are bound to confront glitches and problems as with any other vehicle. If the problems are on a consistent scale than it your garage might suggest an engine replacement or engine rebuild. [Website] can help you replace or rebuild the engine at highest quality and the best thing is that we can get that done at cheapest online rates possible.
How Reliable are Range Rover Engines?
As much as we admire the sheer technology and off-road ability of this vehicle, a harsh fact is that on reliability, Range Rover scores less than average. Their engines may be laced with latest technology but as they say that more technology means there is more to go potentially wrong. Numerous surveys concluded that reliability wise this vehicle is way down in the index which is a little worrying.
This usually translates into repeated visits to the garage and if that happens, then you are better off getting either a replacement engine or getting your vehicle's engine rebuild.
Let the Royal Rebuilds Fit the Reconditioned Engine for You
We have decades of experience and fully equipped workshop to rebuild or recondition your Land Rover engines. We have devised an efficient and streamlined way of getting the job done so any one can be accommodated at the time of such distress. We can pick your vehicle from any place within a manageable radius and bring it in our workshop and do a professional job when replacing or reconditioning the engine.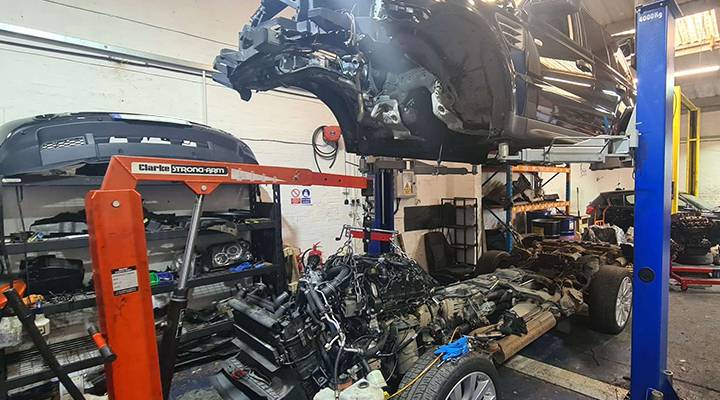 There are further variants of each Range Rover engine with varying characteristics. Let's have a look at some of those engines in detail.
About Range Rover
When it comes to a luxury SUV, Range Rover operates in a league of its own. Its history old refined grace, exquisite style, its royal presence, dynamic and energetic engines and cutting-edge technology makes it the ultimate choice within a luxury Vehicle fraternity that can go anywhere. Not many rivals can claim to do what Range Rover is capable of doing and we are not talking about age old mechanical advantages that make all the difference.
Leading edge technology such as autonomous emergency braking, driver fatigue monitoring, lane departure warning, adaptive cruise control, traffic sign recognition system, low traction launch and safety features keeps this vehicle on top of its game.
There is no denying that Range Rover's trump card is its classic interior and in cabin comfort but let's not take our focus away from the power terrain that is responsible of moving these leviathans.
5th generation of Range Rover was presented with some technological marvels of the engines that are unique and dynamic in the way they work. Most of the engines took years of research and development and justify the efforts by producing incredible results. Range Rover comes in 2 diesel and one petrol engine option.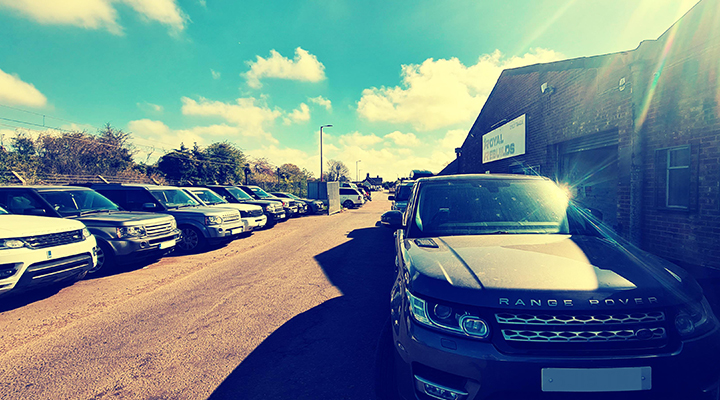 Petrol Engines in Range Rover
2.0 L I4 petrol Plug-in Hybrid engine
This ingenious 2-liter engine coupled with 85KW electric motor produces around 398 hp and 640 Nm torque. It is capable of moving the vehicle form 0-97 km/h in 6.8 seconds with a max speed of 220 km per hour. CO2 emissions are extremely impressive at 72 g/km.
3.0 L Supercharged (340 PS) Engine
We are back in tried and tested age-old combustion engine territory. A 3-litre engine with 335 hp and 450 N.m torque figures, it's not the most powerful engine that is fitted to a Range Rover as it is evident in 0-97 km figure of 7.4 seconds and maximum speed of 209 km. CO2 emissions are somewhat least when compared to the other combustion engines which are 254 g/km.
3.0 L Supercharged (380 PS) Engine
This engine was debuted in Range Rover sport with a bit of extra oomph. Although it is the same 3-liter engine but somehow more hp was extracted from it and instead of 335 hp now this engine boasts 375 hp with 450 N.m of torque. It has the capability of moving the vehicle from 0-97 km within an astonishingly quick 6.9 seconds and can haul this huge vehicle up to 209 km/h. CO2 emissions stays the same as 254 g/km.
5.0 L Supercharged Engine (2017 onwards)
Range Rover sport was given a huge boost in terms of power unit as they fitted it with 5 liters supercharged V8 engine. As expected, the number were exciting right from the start. The power unit produced 518 hp with 625 N.m of torque and was able to take the vehicle from 0-97 km in a mere 5.4 secs with maximum speed reaching up to 249 km/h. Despite being such a huge engine, they kept its CO2 emissions limited to 304 g/km.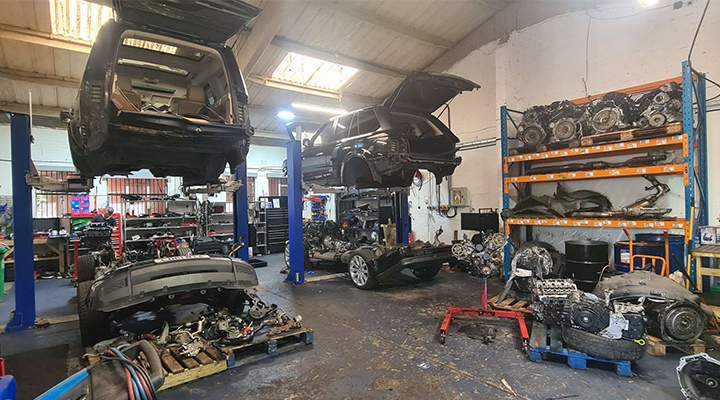 5.0 L Supercharged SV Autobiography Engine (2017 onwards)
Fitted to the most powerful and luxurious Range Rover ever produced, this power unit produce 40 more hp than the one mentioned above. 5-liter V8 engine produces 557 hp with a massive 700 N.m torque and a firmer sport suspension can take this vehicle from 0-97 km in a mere 4.3 sec with a top speed of astonishing 176 km/h. It is amazing feat of engineering that CO2 emissions are still kept as low as 290 g/km.
Now, let's have a look at the Diesel variants that were offered with the Range Rover
Diesel Engine Variants
3.0 L TDV6 Engine
This is the base diesel version that is 3 liter producing mere 254 hp with 600 N.m torque. It takes 7.4 secs to take the vehicle from 0-97 km/h and the peak speed is 209 km/h with CO2 emissions surprisingly low at 196 g/km.
3.0 L SDV6 (250,275,300 PS) Engine
3-liter SDV6 came in three variants that had minimal differences between them. Hp that they produce is respectively 247,271 and 296, similarly there is not much difference in torque figures. There is gradual decrease in 0-97 km timing but the top speed remains the same and so does the CO2 emissions.
3.0 L SDV6 Hybrid Engine
This is the jewel in the crown for diesel engines as this provide incredible power with minimal CO2 emissions. Its 3-litre engine with 35KW electric motor that produces 335 hp with 700 N.m torque figure. It is the quickest power unit that takes the Range Rover from 0-97 km in just 6.5 sec with a top speed of 217 km/h. CO2 emission figures are incredibly low as it only emits 169 g/km.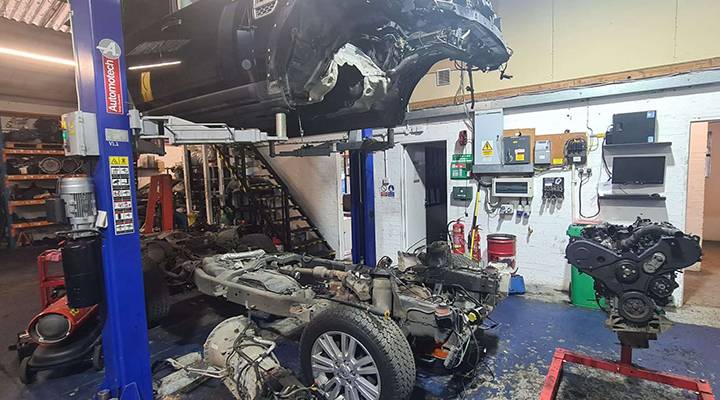 4.4 L SDV8 Diesel Engine
Range Rover had to develop a powerful yet smooth engine to complement their best offering in diesel. They came up with 4.4 liters V8 engine that produces 335 hp with 740 N.m torque. This power unit is capable of moving the vehicle from 0-97 in 7.3 secs and can reach the top speed of 217 km/h with ease. CO2 emission is 229 g/km.
Why Choose Royal Rebuilds for Range Rover Engine Replacement or Reconditioning?
Years of experience and competent staff with fully equipped workshop makes us your best choice when it comes to reconditioning the engine. We use modern practices and solutions to get the job done and always use OEM parts to ensure that the engine is reconditioned at its peak. We offer unlimited mileage warranty lasting for one year that covers all our work that we have carried out to your vehicle as part of the engine reconditioning procedure. We also provide courtesy vehicle which are subjected to terms and conditions. Due to our efforts mentioned above, our customer satisfaction score is always almost %
Save Up to 60% with Us
Replacing the faulty engine with a brand-new crate engine would be expensive and opting for a reconditioning would save you almost 50% of your money when compared to the prices of brand-new engine. Our seasonal and festive sales can take your saving further 10% and you can enjoy big collective savings.